Kingussie's James Falconer admits he avoided medical advice to make his comeback and scores the crucial goal to secure the Red and Blue Hoops' Tulloch Homes Camanachd Cup win.
Super Falconer scored his clinical goal, after a superb pass from Rudy Young, to make it 2-1 at The Deal before Young scored a minute later to defeat a fearless Luffat side that looked likely to be the winner for most of the second half.
"I'm waiting for my MRI," said the 24-year-old Falconer.
"But two weeks ago, the counselor told me he had broken my hair.
"I asked him if I could start training to build the knee and he said that would be fine.
"He didn't say he actually played again – so I didn't ask, because I didn't want the wrong answer!
"I think I'm fit at 80 per cent but I told manager John Gibson that if I started and I hit my knee, that would end my final.
"After six weeks out, it was such a pleasure to be in and score a goal."
Skipper Savio Geneni, who fired the opening goal for Kingusi, was 17 when he scored twice in the club's last victory at Camanache eight years ago.
"Although Lovat was down once in the first half, he came back to us strong," said Geneni.
"But I think our fitness has told in the last 10 minutes and a lot of the credit goes to our coach Neil Bowman.
"Our goal now is to win our last three league games to win the Premier League Cup and to complete our first Grand Slam in 19 years.
"We lifted the Camanachd Cup even though two of our best players, Alexander Michy and Thomas Borthwick, were long-term victims.
"The building blocks are now in place for Kingussie to press on and try to dominate in the next couple of years – but we need to keep working hard to seize this opportunity."
Lofat will regret the missed opportunities, especially in the first 15 minutes, and Kingussie gave them a lesson in the fine finishing touch.
"We played well and were very unlucky," said Captain Craig Mainland. "We were in control in the second half but Kingusi did an excellent job with his late chances.
"Their goalkeeper Rory McGregor had an amazing save early to stop us taking the lead which would have really fueled our enthusiasm."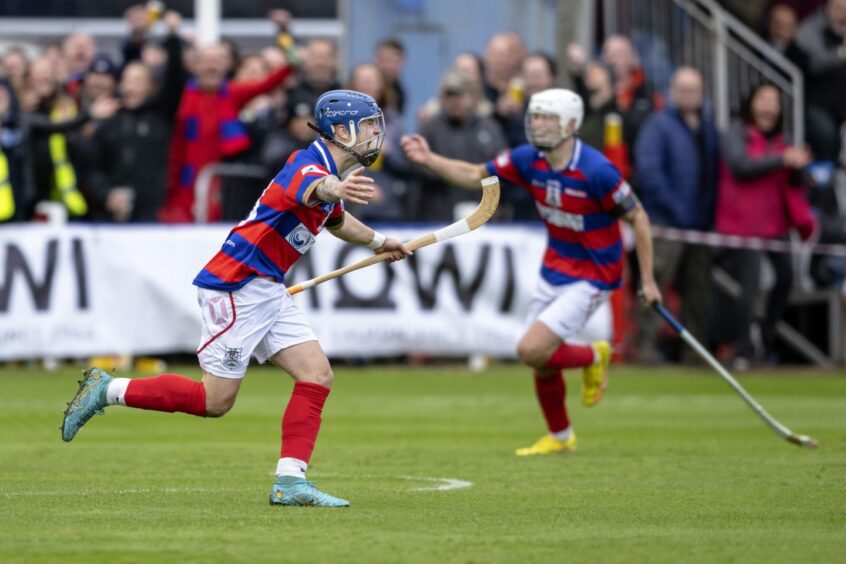 McGregor won the Albert Smith Memorial Man of the Match Medal and made a brilliant save with his baton to deny Fraser Heath a 1-1 draw.
"Small margins win big games and this savings was a turning point," said President John Gibson.
"We went straight up to the park, scored two goals and it was all over.
"It was never easy against a team of Lofat's caliber. They were up front for most of the match but our super fitness made us go through in the end. Our players showed great commitment but now they have to keep their focus and win the Grand Slams."
Defensive cores Danny Kelly and Drew Howe must have come close to winning an Albert Smith medal on a day when manager Jimmy Matheson was so proud of his team.
When Callum Macaulay leveled with a 30-yard goal after the hour, the scales seemed to teeter in the way of black and white – but Kingusi found a way to win.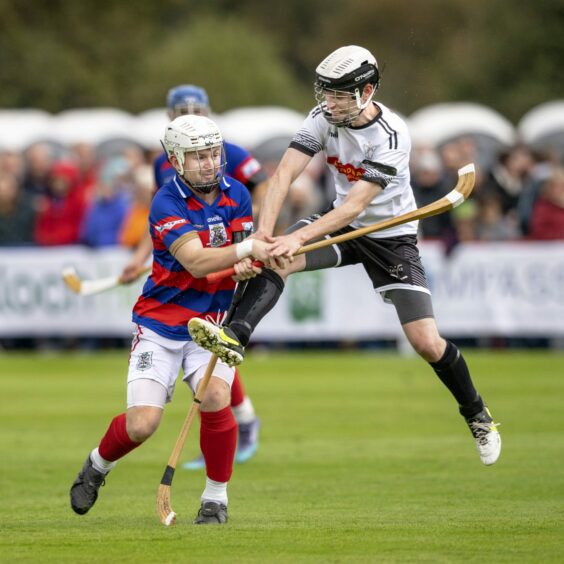 Falconer and teammate Lewis Munro were the only Evangelists in a hotly contested match that referee "Dick" Cameron handled well.
The roar could be heard as Genine raised the cup in the hills where he works as a gamekeeper.
For the 24th time, he's in the custody of Kingussie and Roddy Young can stare at the player on the hood, similar to his great-grandfather.
Sky's impressive U-14 team retained the MacMaster Cup by defeating Newtonmore 5-1 in the final before the big game.
Already subscribed? sign in
[Kingussie's James Falconer sidesteps medical advice to score in Camanachd Cup final win against Lovat]
[[text]]
#Kingussies #James #Falconer #avoids #medical #advice #score #Camanachd #Cup #final #Lovat